NEW VIENNA MARKET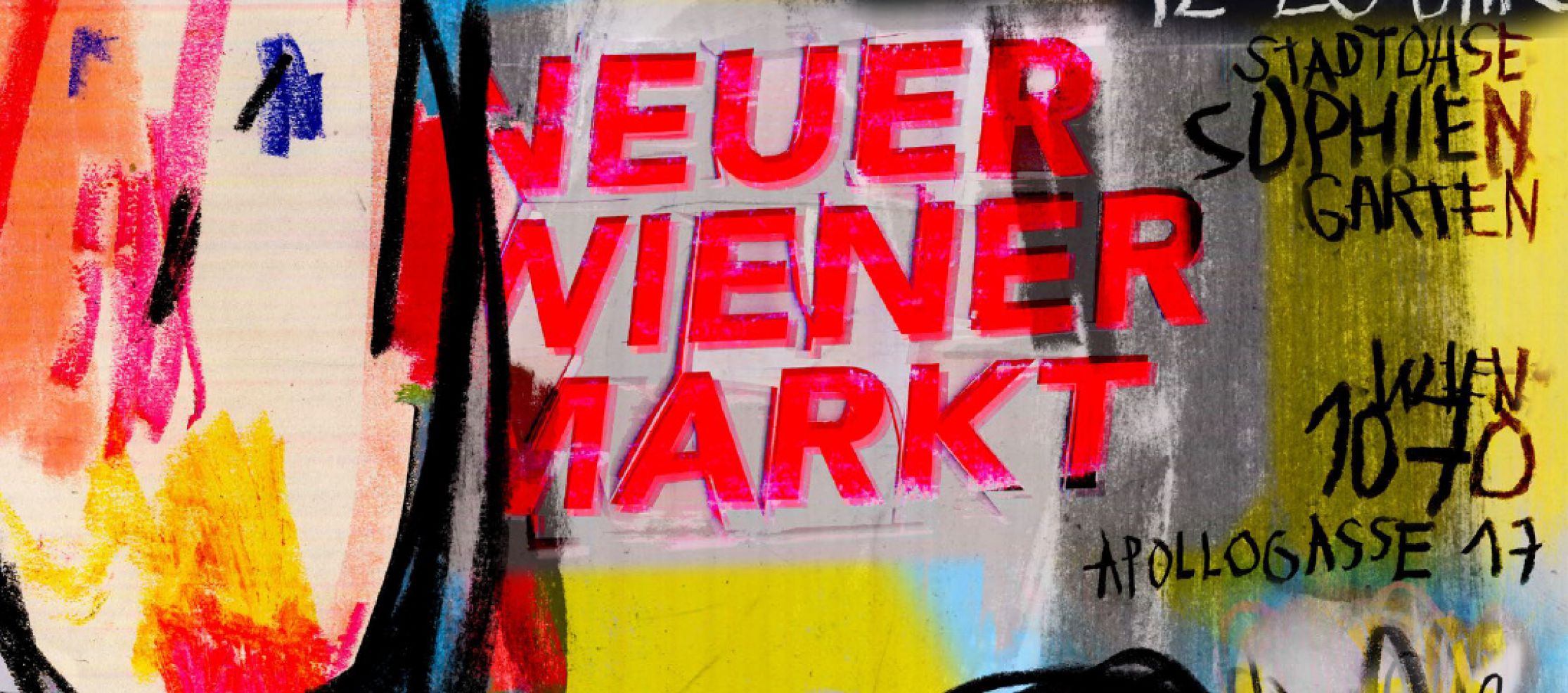 The first edition of the NEW VIENNA MARKET opens on Sunday, 20 June 2021.  NEW VIENNA MARKET is a colourful, new and open marketplace of artistic creativity.
Everything from contemporary painting, illustrations and street art to ceramic, sculptural and textile art, as well as humorous ideas, performative performances, socially critical parodies or actionism is waiting for you.
Location: WILD IM WEST – Apollogasse 19 – 1070 Vienna – Free admission!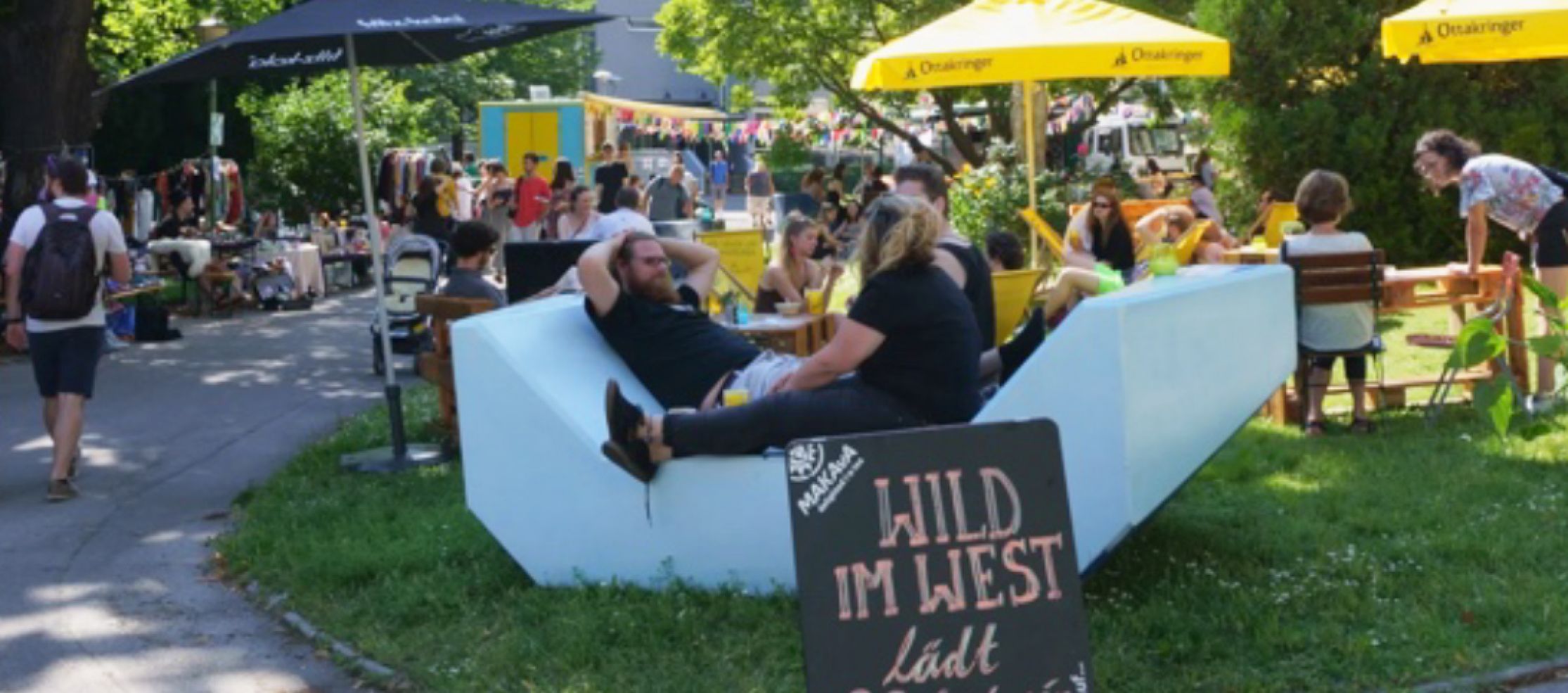 A PLACE FOR CULTURE LOVERS & ASPHALT REFUGEES
THE NEW VIENNA MARKET takes place every second Sunday from 2 – 8 p.m. at the
WILD im WEST, right next to Vienna's Westbahnhof railway station – 1070 Vienna, and for the first time presents a comprehensive show of a wide range of artistic disciplines.
In addition to established artists and craftspeople, the NEUE WIENER MARKT invites young creative minds to present their art, craft or innovative artistic ideas.
From contemporary painting, illustration and street art to ceramic and textile art and creative, humorous ideas, such as the sale of air and love in bottles or live painting, the NEUE WIENER MARKT offers a wide range of artistic activities that will delight visitors with creative ideas. Visitors with creativity, inspiration and a lot of love for detail. The debut on 20 June presents a collection show by The Batz Collection, over 20 art stands with artists including Gloria Dimmel, Sherine H. Anis, Kalina Horon, Andreas Hnat and Oh La Lines to an exceptional DJ line-up by Viennese music producer Giuseppe Leonardi.
Each market day will be rounded off by a changing musical supporting programme of bands and DJs from the Austrian music scene. In addition, each act will be supported by performances and offers visitors the opportunity to experience the market acoustically. visitors the opportunity to round off their visit to the market acoustically and visually.
Of course, the culinary delights of visitors to the NEW VIENNA MARKET will not be neglected either. In addition to the well-balanced bar culture of the WILD im WEST garden bar with a select range of anti-alcoholic and alcoholic drinks, changing food trucks will offer food trucks offer culinary and regional delicacies.
Sophienspital in Vienna's 7th Vienna's 7th district – Neubau,  offers a weekly market and music events every week. Whether cultural events, various market concepts, children's programmes, workshops and much more – the WILD im WEST is a playground for creativity and exchange. In addition to the programmes, you can relax in the quiet ambience of the park.
Come in, our little garden door is open every day – because it's going to be
WILD in the WEST!
Location: WILD IM WEST 
Apollogasse 19 – 1070 Vienna
Free admission!
Opening hours:
MO – FR
14:00 – 22:00
SA & SO
11:00 – 23:00
Enquiries & Cooperations
anfragen@wildimwest.at
Market applications
markt@wildimwest.at