FREI SCHWIMMEN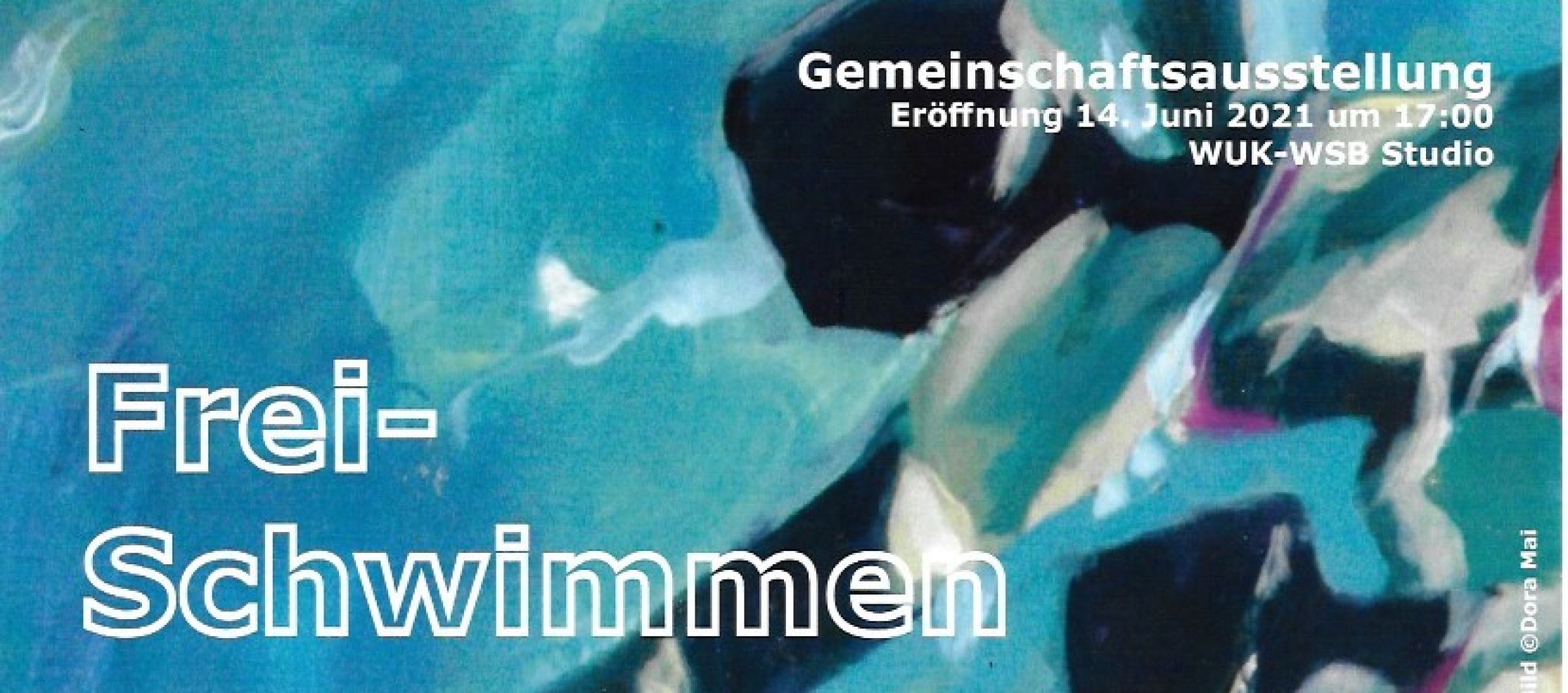 FREI SCHWIMMEN
Collective exhibition of IntAkt
OPENING: 14 JUNE 2021, 17:00 – 20:00
LOCATION: WUK-WSB Studio, Währinger Straße 59, A – 1090 Vienna
DURATION OF EXHIBITION: 14-19 JUNE 2021
OPENING HOURS: DI – THURS, 15:00 – 18:00
IDEA and CONCEPT: Ilse Chlan & Susanne Kompast.
Freischwimmen refers to the publication of the same name by Karin Mack, in which the history of the Internationale Aktionsgemeinschaft
of Women Artists is extensively researched and documented. Ilse Chlan and Susanne Kompast have produced a video interview with the
avant-garde artist Karin Mack, which will be shown in the exhibition. This year's IntAkt collective exhibition is a reflection on today's status quo. Different artistic works by the 29 participating women artists are shown on the theme of free swimming. A joint construct made from the cardboard boxes used in the exhibition Fe_male Enlightment – Media Suitcase:Diversity attempts to the networking of the IntAkt artists as a social sculpture. These are no longer seen as individual pedestals, but as an installation, that points to the basic pillars of the association.
PARTICIPATING ARTISTS: Stella Bach | Maria Bergstötter | Julia Bugram | Ilse Chlan | Crisfor | Fria Elfen | Lisa Est | Sarah Godthart | Karin Hannak | Elisabeth Hansa | Gerti Hopf | Friederike Hubatschek | Hansi Hubmer | Bianca Ion | Gudrun Kaitna-Engel | Ines Kaufmann | Solange Keschmann | Susanne Kompast | Claudia Kragulj | Leonie Lehner | Sarah Mang | Dora Mai | Christiane Spatt | Gabriela Nepo-Stieldorf | Gisela Reimer | Johanna Tatzgern | Ute Ungar | Linde Waber | Ute Walter
Due to the current COVID-19 situation we ask for registration via mail to intakt@wuk.at.
An FFP2 mask is required, as well as the 2m distance.
www.intakt-kuenstlerinnen.com
@intakt_kuenstlerinnen
FB: IntaktKuenstlerinnen