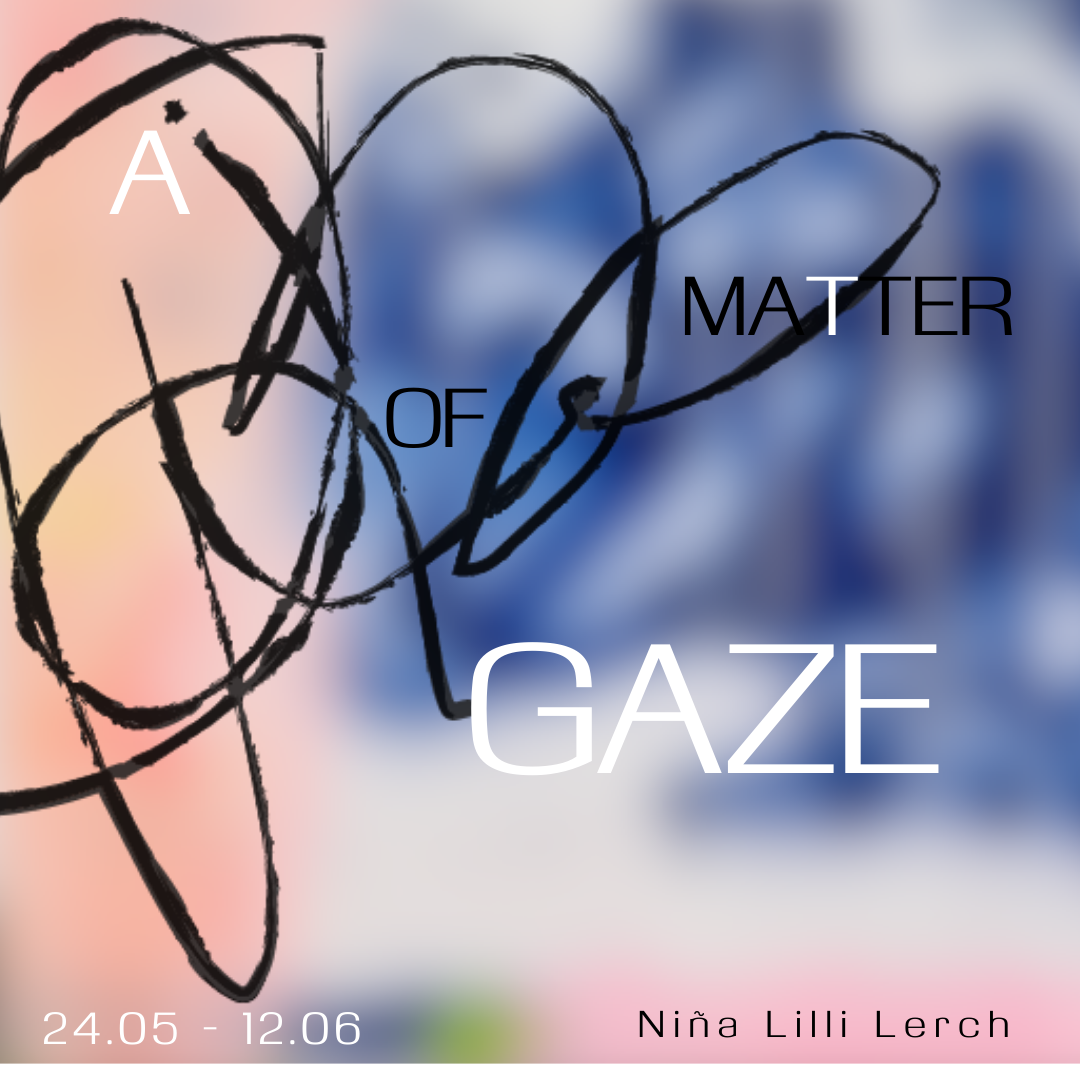 Niña Lilli Lerch is a transdisciplinary artist who started her studies in the Site-Specific Art class of Paul Petritsch and continues now in the Painting and Animation class of Judith Eisler at the Angewandte in Vienna. As a neurodivergent artist, Lerch's work explores the cycle of procrastination, hyper fixation, and symptom-based shame, bringing together personal experience and knowledge based on scientific data. Formally, she works with painting, sculpture, and ceramics, which together create situations and environments that subtly communicate the process behind her work : an unobserved performance.
"Every time I start to paint, I feel like I'm taking a risk. It feels that trouble is just around the corner. I experienced a lot of shame during my school time, either for painting too freely for an art class ~ which brought me bad grades for years ~ or for painting in a class in general. When I told my teacher I couldn't stay focused while just sitting and listening, I was an attention seeker looking for excuses.
Painting, for me, is an innocent act. In the first place, there is nothing I want to do but to paint. It's also a tool for stimming, something that calms me down and grounds me and leads me back to the present moment. In school, however, I learned that the way I do things is wrong. But if I did everything how they wanted me to, I wouldn't be (me)", so Niña Lilli Lerch

A MATTER OF GAZE
Exhibition & Series of Expert Talks
Vernissage: May 24, 2023
Exhibition duration: May 25–July 12, 2023


IMPROPER WALLS
Cultural association for the promotion of art and socio-cultural initiatives
Reindorfgasse 42, 1150 Vienna || sayhi@improperwalls.com
Opening hours: Wednesday-Friday, 3–7 pm
+43 68 11 07 63 10 2
improperwalls.com

How many children spend their time and energy in school masking the symptoms of mental health issues, a temporary crisis they are going through or the effects of long-term stress from experiencing generational poverty, trauma, displacement, or prejudice toward their identities? Stigma, lack of inclusion, systemic biases and internalized prejudices among educators and parents only add to the rigidity of the normative schooling system.
A matter of gaze brings to the forefront the personal experiences of affected children, parents and educators to offer a safe space for discussion for exhibitions and related public programs. Project title refers to the disproportionate amount of attention that is placed on the external
manifestation of one's symptoms instead of internal experience. This prioritization of a neurotypical point of view strongly affects diagnosing process, resulting in under and misdiagnoses, particularly in girls and women who are more prone to mask their behavior under the pressure of
fulfilling assigned gender stereotypes.
This exhibition (solo show by Niña Lilli Lerch) aims to bring viewer closer to the personal neurodivergent experience and self-developed coping mechanisms to deal with the system. That holds more obstacles than help and is demanding enough even for a neurotypical brain. The
series of expert talks will then take a closer look at the reality of masking, the effects of toxic stress and alternative schooling systems.