a complex with modular expansion
School classes or banks in containers are seen and for now as an alternative location for conversions. Near University of Economics (WU) was presented in 2015 the 1st container shopping center "Stadtbiotop" in Vienna. Marketplace, gastro and an entertainment area immediate near to Krieau (harness racing track) – next to University of Economics  in Vienna's Prater district was a place to be.
In the three months (~1000 square meters) was built a shopping zone.
The Gastrocontainer is the modern interpretation of a street food/snack stand and meets the requirements of modern gastronomy.
As a stationary street food stand in the outdoor area with modular kitchen or flexible bar or catering solution at festivals and events.
There were no big brand. Chillout areas, cafés, young labels and designers got chances to get attention.
Foto: Doron Nadav/Good Life Crew
Directly between the new WU Campus and the traditional Vienna harness racing track, Austria's shopping center was created from containers in record time, says initiator Clemens Hromatka.
15 cargo containers – a complex with modular expansion variability. If there is demand, they can be added on. 20,000 WU students right on the doorstep gave good start-up potential.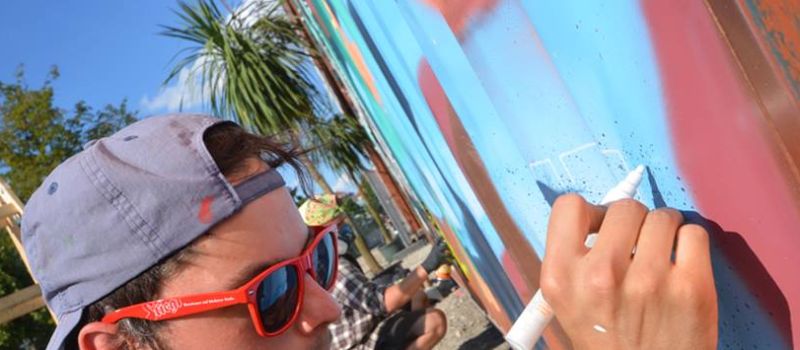 International models for the Vienna container shopping center exist, for example, in London and Zurich. The container stores in the "Boxpark" in London have already been in existence since 2011 and will be open for another four years, after which a new construction project will be built on the site in the Eastend district. In addition to the stores and restaurants, the "Boxpark" will also host regular concerts and exhibitions.